ACN Digital Phone Service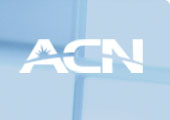 This is my review of ACN which provides digital phone services plus Internet. It's also an MLM (multi level marketing) company which may be one of the reasons for their terrible customer service and people with below average brain cells.
I've been a long time customer of ACN since 2012 when I moved to Panama and needed a way to have a US phone number and service with crystal clear reception.
So long as your Internet is half decent, you should have no problems with the phone.
I don't call ACN often thank gawd, but EVERY time I do, there's always a problem with their staff.
At one point I found someone in tech support with a brain, but he's long gone.
So considering ALL the issues I've had with ACN, I finally decided to create a review so every time I stress myself out dealing with them I can write about it here.
I've tried to find an alternative to ACN, but amazingly their product does work fairly well most of the time, AND it works outside of the US and Canada AND they also allow you free long distance to any landline in almost all countries.
The last part I don't care about anymore, but the other things I do.
I've called around to other VoIP phone companies and they either won't allow you to have service outside the US which is STUPID, or they charge a fortune for a single residential phone line.
I will say that 99% of the time when I do speak to a manager in ACN's customer service department, they are nice, have a brain and I get things resolved, but their first level staff is ALWAYS a problem.
So here are the ongoing issues I experience with ACN
A few years back tech support for ACN started being difficult saying they won't help me fix problems with their phone adapter because I'm outside the US. I NEVER had this issue before, but one day this just started.

Most of the time they help me, but if I get a person who could care less about customers and has to follow the RULES because they have no empathy or brains, they won't.

Their website was designed by a 3rd grader. It's not clear how to get to my account area, the actual design of it looks like it's from the 90's and they didn't even have live chat buttons available on certain pages. They've since fixed that after I complained.

I also couldn't find the area to tell me how many outgoing and incoming minutes I log each month and I was given the wrong information when I called to ask for that information.

Even changing the shipping address in my account was a total NIGHTMARE. Their site wouldn't let me change it AND the girl kept making it seem like I was a moron and didn't know the address.

Get this… She kept looking it up on Google maps saying that if Google can't find the address then you are SOL. (rolling eyes in the air)

Turns out their site wouldn't allow for 2 lines of text and I needed the phone adapter to be sent to my package forwarding company where there's a Unit AND a box number.

And what's worse is the girl couldn't figure out how to fix it and continuously made it seem like I was just plain stupid. It was clear she didn't give a shit AT ALL about resolving the issue. She was prepared for me to be WITHOUT a new phone adapter and phone service.

It used to be that I could get live chat to have someone in tech support call me when my phone adapters stopped working, but there were a few times when they were very difficult and refused to accommodate me. This means I had NO way to contact them since I had no phone and I was outside the US, so I couldn't use my cell phone.
I used to be able to get ACN's customer service on the phone right away, but now they have screwed up their IVR so you can't even get to ACN via the telephone number I've been using for years which is 1-888-414-1958. I told the manager Thai this and she didn't even ask me what phone number I was calling in on to troubleshoot the issue.

The ONLY 2 options are tech support and billing. When I choose billing, it tells me my account is up-to-date and to press the * key to go backward.

Several times now I've had to call tech support and have them transfer me to customer service if you can believe that.

When I DO reach their customer service, they won't let me speak to a manager. I have to wait 24 hours to get one.

The last time I spoke to a manager after being treated like garbage by the girl in customer service, she was at least nice. Her name is Thai. We resolved the issue immediately and it was clear she knew what was going on within the company.

Fast forward to 10-03-18 I started to get extreme static on the digital phone adapter so I called in. I made the mistake of talking to Vadim in Montreal Quebec, Canada. I remember speaking to this guy before and he wasn't smart then either.

He couldn't figure out how to do something in my modem, so I finally asked for a manager. I spoke to Philip who REFUSED to even try to solve the problem, of course citing that I was outside North America and they don't know how to fix things when you are outside North America LOL Yes, because that would require brain cells.

ISPs worldwide are basically THE SAME. Yes this modem appeared to be a bit different than the one my ISP gave me initially, but he couldn't even tell me WHAT the issue was. They just GAVE up. Didn't want to do their JOB.

I hung up on Philip and called back and got tech support in the US. He also refused to help me, so I called customer service and asked for Thai.

Of course they wouldn't get her for me, so I had to wait 24 hours.

She ended up calling way after the 24 hours when I was already gone and she left this number 877-226-1010.

On 10-04-18 I called that number hoping to get her, but INSTEAD I get customer service in Canada AND (get this) they CAN'T transfer me to the US LOL

I called again and AGAIN got the same guy, swore at him and hung up.

I proceeded to reach out to live chat where I got Kadesha. I told her that I couldn't reach customer service in the US and Canada can't transfer me, so what does she say, LOL (I told you NO brains) she tells me to call customer service. I asked for someone who speaks English. She says that's all she speaks. I should have asked someone with a BRAIN instead.

She said she COULDN'T get the supervisor to call me and that once AGAIN I'd have to wait 24 hours.

Then even though I told her that Thai had already called me so it's OBVIOUS I had already reached out and we missed one another, she wouldn't put in the request unless I gave her a reason.

And twice she told me to call customer service even THOUGH I told her twice I can't get customer service in the US.

They really have NO brains over there.

I'm HOPING she put the request in because I ignored her after she asked if there was anything else she could help me with.

We'll see if I get a call today or even tomorrow. I can't BELIEVE I've been a customer for 6 years and this is how they treat me, but even if I was a customer for a DAY this is RIDICULOUS.
Oh, and their live chat is horrific. The transcript of the live chat has no paragraph structure, so it was one LONG wall of text that all ran together.