Review of Namecheap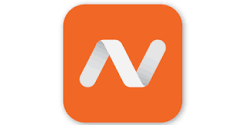 So here is my review of Namecheap, the hosting company.
I haven't used them for buying domains, only for hosting.
Review of Namecheap on 09-24-18
Fucking moron from Namecheap doesn't get that I'm using webmail to check my mail. And of course this was after I told her. Tech support name was Maria Morgunova.
It's been 50 mins. and I'm STILL no closer to getting this issue solved that when I check my webmail the e-mails don't show up. They show up when I send it from that account to that account, but not when I get it from someone else.
She even sent a test that I asked her to and it never arrived, but she says it's showing up.
I asked for a manager 3 times.
Every time She says please wait 7 minutes. Please wait 10 minutes.
Review of Namecheap on 09-27-18
Takes the live chat person 5 minutes to authorize my account. It's now 1:10 minutes later and we STILL aren't finished the conversation. I put money into my topup area in my account and this live chat person Andrew Rudyk is discussing this with the billing department and they STILL can't pay the accounts I have from the money I put into the topup area.
OMG, Namecheap is TERRIBLE.
Last time they never told me that I have to fill out my profile address in order to be able to add the accounts to the shopping cart, which supposedly will then take the money from the topup amount.
I filled out that form and had I had this option from before because Namecheap hired people with BRAINS, it would have taken me 2 minutes to make the payment.
I'm STILL waiting and it's been around 6 minutes and they should be faster than me because it's their SYSTEM.
Review of Namecheap on 09-28-18
I went from paying for a full year of Namecheap to paying monthly until I could find another hosting company I can move to. When I tried to log into my main hosting account (I have 7), it said I had the wrong login.
2 of the accounts I had had been changed to a different type of hosting account. I thought the logins were the same. I tried to reset my password and the system couldn't find my user name or my e-mail address. <sigh>
I started a live chat and got Lilia Rudenko.
She was clueless. I asked for a manager right away and she wouldn't give me one. She kept telling me the user name doesn't exist and my e-mail address doesn't exist.
Then I had to start DEMANDING a manager over and over again. It's now 28 minutes later and I'm FINALLY getting a manager. She solved the problem within 10 minutes or less. Part of it was my fault, I forgot to change the drop down from domain to hosting. Why they have domain as the default is beyond me, but the other techie should have asked me if I had the right department when she couldn't find my account. Of course that requires brain cells.
Review of Namecheap on 10-13-18
I started a live chat and this time decided NOT to write what the problem was because their inept site cuts off the text and it doesn't tell you it does.
So all I gave this tech person was the 3 details they needed to confirm my account because that's ALL Namecheap EVER cares about is confirming you, NOT hiring staff that have brains, are fast and don't cause stress.
I got Sergey Vorobyov and right away my blood pressure went up.
After waiting several minutes he asks me for the 3 things he needs to confirm my account even THOUGH I already gave it to him.
So right away I asked for a manager.
This is after I wasted my time typing out what the issue was which OF COURSE still hasn't even been read or discussed because this complete moron doesn't even read or understand English.
I get silence, so I finally said HELLO???
It's now been 22 minutes and he tells me there's no managers and I can send my complaint to this e-mail [email protected]
I told him that's ok, I'll wait and in the meantime I wrote to that addy and screamed in the e-mail.
27 minutes into the live chat he says he's transferring me to a manager and I may have to wait as IF I haven't already been waiting almost 30 minutes for NOTHING!!!!!
I know you will say I should look for another hoster and TRUST ME, I have tried to find a hoster within my budget for my 7 different accounts, but I haven't found one yet.
I will keep adding my Reviews of Namecheap to this post as I have to deal with them.
I got this manager (shift leader) Eugene Y. very quickly. It was obvious that he had a brain when he knew exactly why I wanted to speak to him.
He got everything sorted out within 5 minutes.
I DID ask if there's a way to get American support or shift leader support if I pay extra and he said no, so there's no way in HELL I can stay with Namecheap.