eharmony Reviews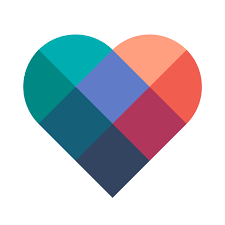 So this is just one of the many eharmony reviews.
I wrote this up in 2006, but my experience was from 2005 I think and I can see that they have ONLY become worse, not better over the years.
Hundreds of eharmony complaints
Wow, 591 complaints on the BBB, AND the BBB STILL gives them an A- rating.
This is why you should never trust the BBB. I've dealt with them several times, and their customer service is terrible. That's both from a consumer and businesss perspective.
Here's eharmony's 1 star rating on the BBB.
One star rating on the consumer affairs site.
So here's my eharmony review from many years ago
01-07-06 – Well I meant to write this up before, but I've been really busy.
I joined Eharmony's Introduction Service about 6 months ago for their 3 month special.
After taking the time to fill out all the long questions, I realized a month later that I still had not been introduced to anyone and time was running out. Actually I was introduced to one person and the guy said the distance was too great and he was right, he lives in NY and I live in Toronto.
I e-mailed eharmony after 50% of the time had lapsed asking what is going on, that I wanted a refund if they weren't going to introduce me to anyone.
It wasn't that I was expecting a miracle, but they hadn't introduced me to ANYONE within my own city or surrounding areas and I was even open to relocating and I know other people are too.
I was told, according to eharmony's terms and conditions, that I couldn't receive a refund because the one week time had lapsed.
One week???
How can you tell if an introduction service is working within one week?
I belong to tons of dating sites. This is the first introduction site I've ever joined. I get tons of people responding to my ad and yet here, I get no one.
Then not only would they not issue me a refund, they started telling me I shouldn't change my profile/questions.
Clearly whoever answers the e-mails doesn't understand English very well. I NEVER said I wanted to change my profile. Then they stated the reason I wasn't getting any matches is because I smoke and I want a non-smoker.
I told them that I'm trying to quit, so why would I want a smoker. I don't even smoke around people who don't smoke and I've had tons of people from other sites contact me who were non smokers.
I suggested they add in "trying to quit" in their questionnaire, but they didn't seem to care about my suggestion. I told them that if by the end of the 3 months, I wasn't going to get any introductions, I wanted my money back and I was going to let everyone know what eharmony did.
Do you think I got a response back?
Nope.
Now it's the beginning of January and guess what… My membership expired on Jan. 2, 2006 and today is the 8th and guess what I get in my inbox.
Yup, you guessed it, an introduction that I can't do anything with because I'd have to pay to be able to contact them.
So, 5 days after my membership cancels I conveniently get an introduction.
In my opinion, this Eharmony is a SCAM!!!!
Oops, Michelle did a no no and didn't research eharmony before she signed up. Look at this site… RateItAll
Oh well, I live to learn