Review of Mind Media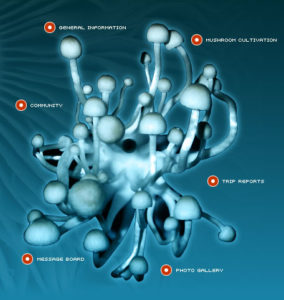 Here is my review of Mind Media and in full disclosure, this happened in 2010. It was in my draft folder and I decided to finally edit it and post.
http://www.mind-media.com/
849 Almar Ave.
C-187
Santa Cruz CA
95060
877-687-4437
http://www.shroomery.org
http://www.growery.org/
[email protected]
So I happened across this forum, and I started inquiring about advertising. I started speaking to a very nice guy called Michael. This was via their ticket system. Every day he'd respond to my questions until I was convinced I should go for it and see if it produced any sales.
The day I made my decision, he had responded to the ticket within 30 minutes, I responded back saying I purchased for a month. I was surprised that he didn't get back to me right away, but figured he would a few hours later.
A few hours went by & nothing, so I thought maybe he only responds to tickets once a day.
I waited to do anything with the URLs I was sent because I wanted some questions answered first.
Next day comes, no response, so I reply to the ticket again.
Next day, nothing AGAIN.
Finally after the 3rd or 4th day, I had to register to the Mind Media forum so I can try and post to get an answer as to WHAT is going on.
I sign up and I respond to the welcome e-mail. I know it's going to a moderator because I see his handle all over the board. NOTHING.
The next day I posted in one of their forums and still NOTHING. The following day I went to check my sent box and my e-mail wasn't there.
Then I tried to find the posting, and I couldn't find it. I thought OMG, they've deleted it because I stated how disappointed I was.
Then I wasn't even sure the post went through because when my browser rebooted the post window was still open and it said I had no privileges to post. That and the post was now all gibberish (not text). Their forum software is archaic, so I can't even click on "list subscriptions" to find the post or confirm on whether it went through, but I had already contacted Mind Media enough times that it shouldn't have mattered.
I was already VERY suspicious days earlier because I had also called Mind Media's phone number and got some automated system that is trying to get people to claim a gift or coupon or something. I don't remember exactly what was said, all I know is that it had NOTHING to do with the forum I was on or advertising. It was also clear you couldn't reach any live human or leave a message.
Finally after several days had gone by I replied to the ticket again & told Michael that if I didn't hear from anyone within 24 hours, I was going to reverse the charges by doing a chargeback.
Well, you guessed it, NOTHING!
This has got to be the strangest experience ever. The guy was so nice and informative, why in the world would they just disappear and ignore a customer.
Your guess is as good as mine.
Michelle