Review of Vipkid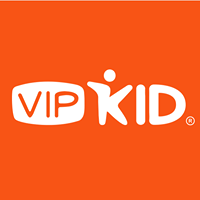 Here is my review of Vipkid, the site for English online teachers.
How I came across Vipkid
So I am part of a Facebook group for jobs when I came across this post on how to teach English online.
I had heard about teaching English online for a couple of years now, but hadn't come across a site or looked into it seriously.
Started Asking Questions
I started asking questions of the woman who posted the job.
She claimed that you can pick your own hours, but when I went to the Vipkid site, they said it's best you be available Chinese hours.
Then on her next post underneath the one I saw (she was spamming the online English teaching job opportunity), she stated you had to have a Bachelors which I don't have.
Poor Communication Skills and Mistakes
I got upset that I had just wasted my time because in the post I responded to, she didn't mention one needed a BA.
That coupled with her not divulging the range of hours you should be available to make this work, I said, "poor communication skills" and left. She never did apologize. I'm not even sure she was swift enough to understand what she did.
Contacted Vipkid
I decided to contact Vipkid to tell them about my experience and see if maybe they would make an exception. I was also interested in their affiliate program. I figured I could get others to sign up and I would do a much better job as I'm very thorough in my communication skills.
Vipkid did sort of apologize, but ignored it when I said I often speak better English than some people who have a degree. I didn't even press him further because that's when I found out that you ALSO have to have one school year of traditional teaching experience or the equivalent in mentoring, tutoring, or alternative education.
That woman in the Facebook group hadn't even told us that, so that was two things she left out.
In the next e-mail this time I inquired about the affiliate program, but the guy who responded didn't get most of what I said.
He stated, "For now we only accept english online teachers." I don't even know what that means. He had already told me that you have to have experience, I don't know if he was repeating himself or now they've changed it to only hiring people who have online teaching experience.
He starts talking about the hours which if he understood what I said before doesn't matter because I DON'T have the qualifications they need. I guess he didn't understand me when I told him I don't have a BA.
He once again ignored my mention and this time interest in their affiliate program.
I got pissed off at him and decided that people should know what I experienced just in case they are looking to make money teaching English online.
Both their Americans and Chinese staff don't even know how to communicate properly and make mistakes.
Vipkid's Facebook and Website
https://t.vipkid.com.cn/activity/landing/
https://www.facebook.com/VIPKID.com.cn
Vipkid's Address and Telephone
23 Doufuchi Hutong, Hongenguan Building, Dongcheng district
Beijing 100009
Highlights info row image
+1 347-349-5384