All and All Secure ebook was terrible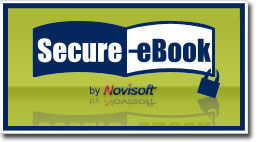 Secure ebook caused me stressor after eight years of being their customer.
Since it's very hard to find alternatives to lock down your PDF files so people don't pass them around, I never moved. Plus, redoing all the files with the new PDF security software isn't easy, so I felt I had no choice, but to stay with them.
secure-ebook.com
ebooktika.com
novisoft.com
Owners:
Alain Thibault – [email protected]
Eric Maziade – [email protected]
Marianne Harmignies – tech support
Brigitte Morin – tech support & billing
Novisoft Web
2810, Boul. Saint-Martin Est
Bureau 105
Laval, Québec
H7E 4Y6
Tél. : 450-661-0047 poste 200
Fax : 450-661-4789
I don't know what the problem is with all these companies that supposedly provide security software for ebooks & PDF, but they are ALL terrible.
Secure ebook is the third company I have used since I started my company back in 2001.
Secure ebook has always been a problem when it came to customer service, but since I never had to deal with them on a frequent basis, I overlooked their rude behavior and the fact that I was lucky if I got a response to my e-mails once a week.
Around February 2013 my customers had all been complaining about getting this error message, "this activation key has already been activated the maximum allowed number of times." It won't allow them to access my business kits and since every customer is getting the same error message I knew that this was an issue with Secure ebook. I first told them about this issue back in February, then December of 2013. As of August 1, 2014 they STILL have not fixed the issue and they keep saying it's my customer's problem not theirs.
In the past I would have agreed with them, but before when the customers had issues it was NEVER the same error message and the error message never told them they had exceeded their activation when they either never opened their business kit or only opened it once.
I don't get many customers, but during this period I had one customer who was so upset, she just gave up on the whole stressful process. This upsets me greatly, because customer service in my middle name and I feel responsible for all of this even though my hands are tied because Secure ebook wouldn't fix the problem.
Then another customer who initially did get his three business kits open, tried to open them the following day, and they wouldn't. So I was forced to reset his activation key which clearly I shouldn't have had to do, but this is how cheaply made Secure ebook's software was.
While this solved the problem, when he tried to open the kits the day after that, he got the same error as above.
Both him and I contacted [email protected] and they ignored the both of us.
This is how things went every time I had a problem.
As of March 2017 Secure ebook is closing down. Over the years of dealing with them, I lost money and tons of my time and no one there ever cared, including Alain Thibault. Beware of doing business with anyone in Quebec, there is NO one to oversee businesses there or the one organization who does also doesn't get back to customers in need.
Michelle